Company History
Augsburg, Germany. It all began in the "Pfladermühle," a 1,000-year old gristmill that Dr. Felix Grandel inherited from his mother in 1936.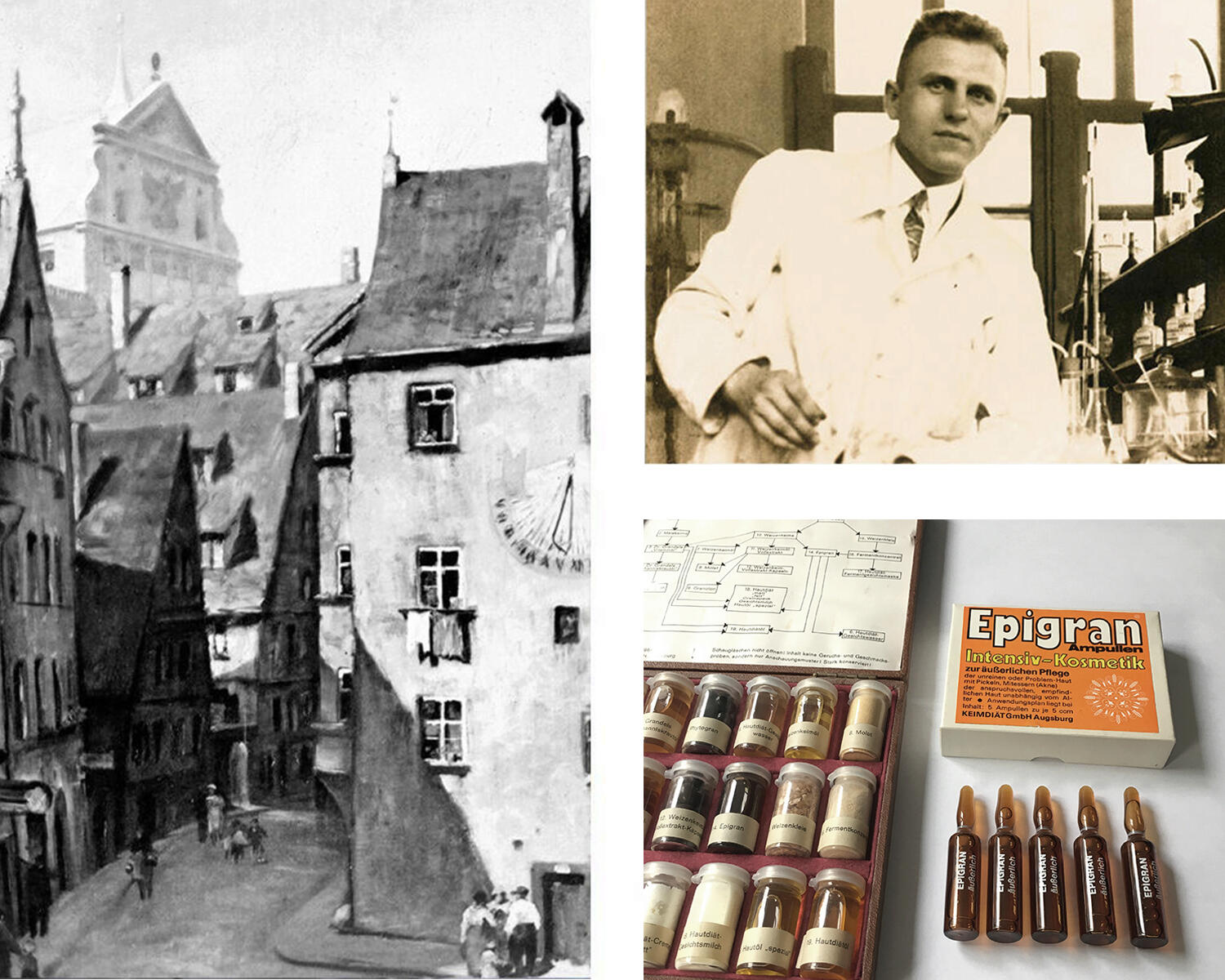 Dr. Felix Grandel was a chemist and nutritionist and had little interest in the production of flour. Instead, he was drawn to the mill's by-products, wheat germ and bran, and the search for ways to preserve and make them useful for human nutrition.

In 1947, Dr. Grandel founded Keimdiät GmbH at the original mill site. Keimdiät translates into English literally as "diet of wheat germ," and, as the name suggests, the young company's first range of health products was based on wheat germ. These products remain extremely popular today as a natural source of vitamins, minerals and dietary fiber.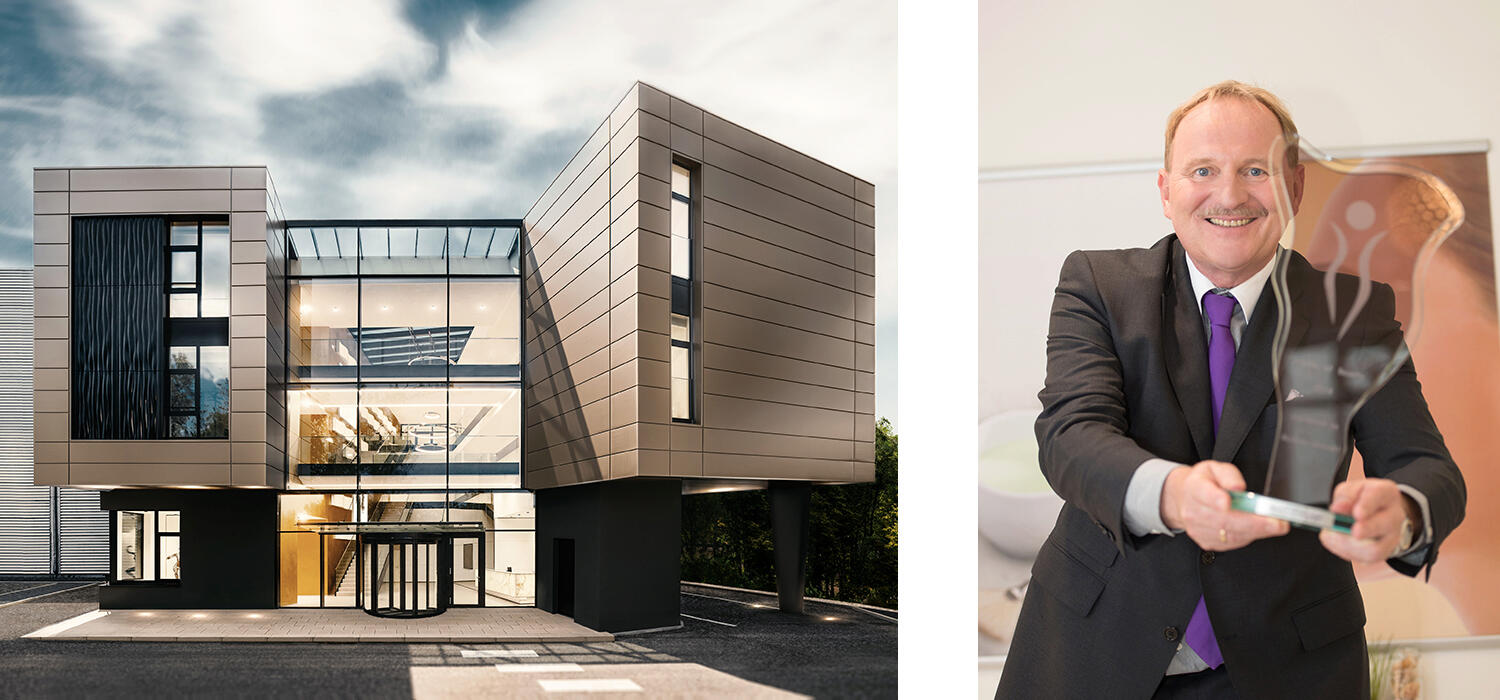 In 1985, Felix Grandel's son Michael, a graduate in economics, took over the management of the independently run company. The company is still family-owned, and has become a major manufacturer of brand-name natural health and beauty products. Today GRANDEL is an international company, and our subsidiaries and branches in more than 50 countries distribute our products worldwide and help continue the excellent reputation of the Dr. GRANDEL, PHYRIS and ARABESQUE brands.
In the second generation Dipl. oec. Michael Grandel wrote an impressive success story. With sensitivity and skill, he continuously developed the family business with passion into an internationally renowned company with numerous brands, subsidiaries and foreign representations in more than 50 countries. Shaped by tradition, a spirit in research and binding values, today Michael Grandel's nephew Dr. Gabriel Duttler and his daughter Ariane Grandel continue to run the family business as a team in the third generation.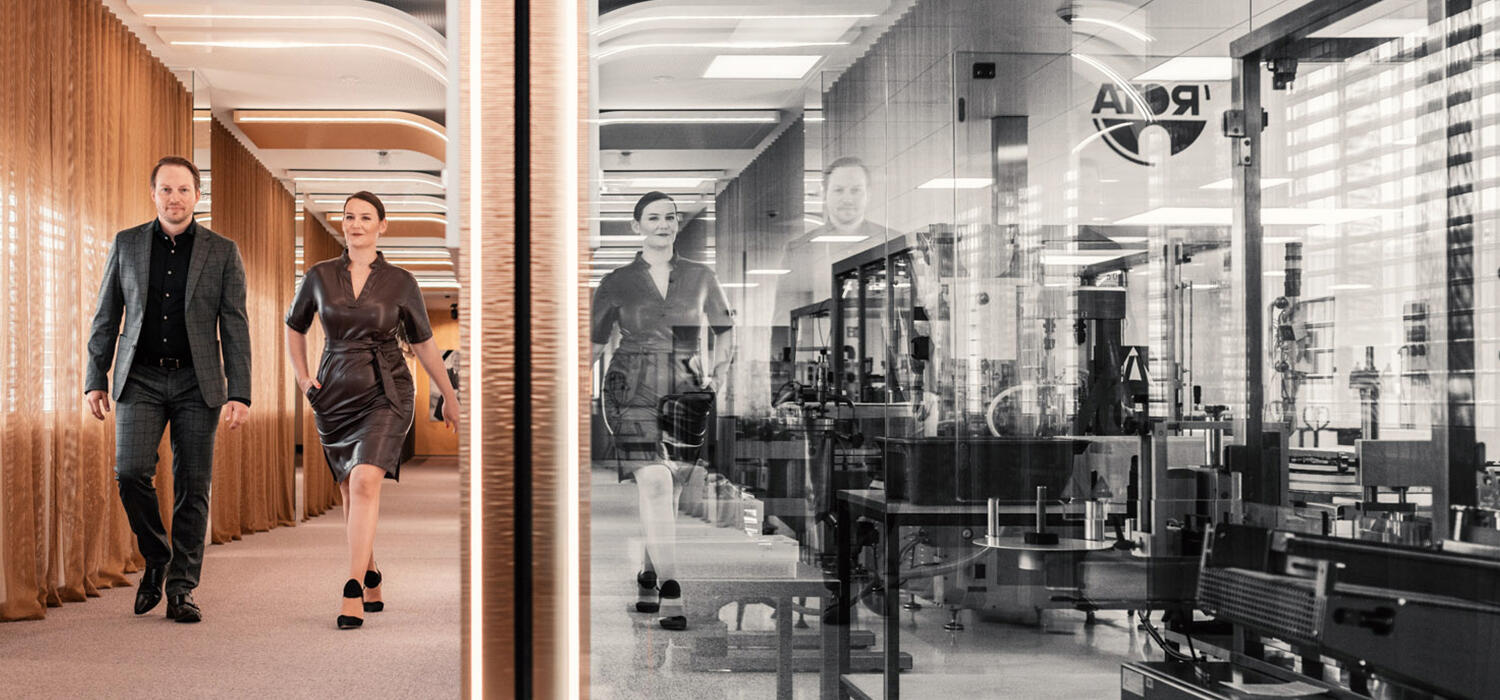 In 2022 DR. GRANDEL becomes GRANDEL The Beautyness Company. The new design is a gift to celebrate the company's 75th anniversary and rejuvenate us at the same time. The stylized GRANDEL flower blossoms everywhere in the appearance of the main brand.
But the GRANDEL identity is more than a badge or logo: it stands for the company. It is the visual representation of our brand and its values. The word-image and its colors create a unique, unmistakable sign - both internally and externally.
Despite the new branding, we remain true to ourselves and our values and continue to rely on the proven mix of tradition and modernity, science and innovation. Because at GRANDEL we don't think in decades, but in generations.