CORPORATE MANAGEMENT
The members of the board
Corporate Management in the DR. GRANDEL Group of Companies (left to right):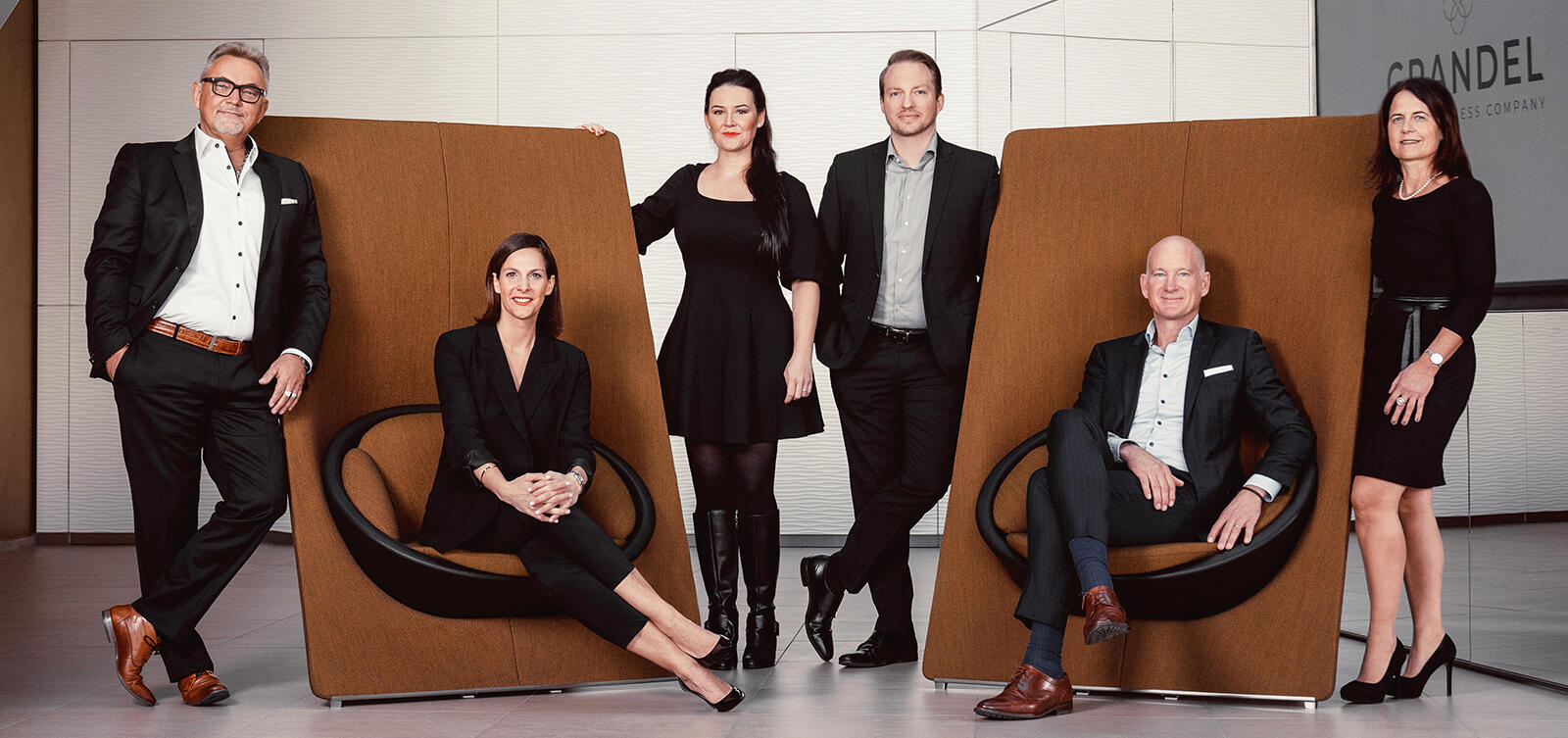 Technical Director R & D Cosmetics: Martin Schmitz, Chemist
Marketing Director: Stefanie Franz, Graduate Diploma in Business Administration
General Manager: Ariane Grandel
General Manager: Gabriel Duttler, Ph. D. Sports Sciences, Master of Science Management
Chief Sales Officer: Oliver Commentz, Graduate Diploma in Business Administration
Commercial Director: Susanne Rosskopf
In times of globalisation, dynamic change and tough competition, the focus is on the question of what are the best strategies to apply. The central task of the Corporate Management at DR. GRANDEL is to optimise resources in a highly differentiated competitive environment so that creativity, innovative strength, cost advantages and top performance can be developed as effectively as possible.